Tell us about your new book "Misery Obscura", and everything else you've been up to recently.
"

I have a New CD out, "Kinda Country" and all my "Fiend Art"paintings have been selling, for the last 11 years. Check them out on Ebay, just type in "Eerie Von".

The Book is about me, and my musical career from High School, to now. It has a lot of Pictures and stories of the bands I was in, and were friends with, and Toured with.
"
When did you first take an interest in photography?
"

when I was 8-10 my Dad got a Good Camera from Japan, so he showed me how to use it, and taught me what he knew. Around 12 -13 I started shooting all the time
"
Any advice for people just getting into photography?
"
It's a difficult field to get your foot in the door. Just shoot as much as you can, and develop your eye. Now with Photo shop, any one can do it, so it's hard to get noticed.
"
Was it hard getting permission from Glenn to publish all the photos in your new book? Or did you not even need his permission?
"
I didn't need anyone's permission, and I didn't ask.
"
Why after 11 or so years of playing in bands with Glenn did you leave Danzig in 1995?
"
I wasn't happy there anymore.
"
Glenn has stated that his original intent was to have a revolving door lineup for Danzig that would involve having different musicians on each album. Was this something you were aware of during the early days before recording the first Danzig album? Were you expecting to be replaced after the first album?
"
That was never the intent at all. Originally when Glenn and I formed Samhain, we thought we would do that. It was never discussed in Danzig. Glenn and I wanted a New Band. Chuck Left, and JC and I quit, about 8 Months later. He had to find new guys.
"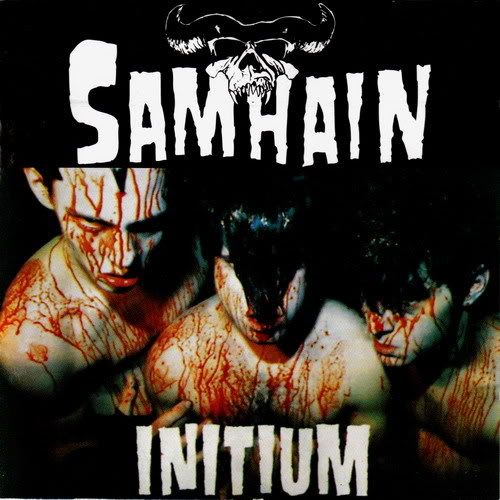 Why weren't you asked to play during the 1999 Samhain "reunion"?
"
I was asked, but said I wouldn't do it without the Guitar player Damian.
Steve Zing said he'd never do it without me.
"
What's your most memorable experience from your time in Samhain (or any of your bands for that matter)?
"
Everything from Samhain was memorable. In Danzig there was so much memorable shit it's ridiculous
How about Being Friends with and Touring with: Metallica, Slayer, White Zombie, Soundgarden, Type O Negative, Black Sabbath, Marilyn Manson, Korn, blah blah blah
"
Do you regret anything you did during your younger years (Rosemary's Babies, Samhain, etc)?
"
No
"
What is your current relationship like with Glenn and the rest of the people in bands who you've spent time with (Rosemary's Babies, Misfits, Samhain, Danzig)?
"
I still speak to Craig, and Bob from RB, as well as Chuck from Danzig, and Jerry and Doyle, Bobby Steele,
and Franche' Coma from the Misfits
"
If you had a chance to reform any of the bands you were involved in, which one would it be?
"
I wouldn't change a thing
"
What are your musical influences (aside from Elvis obviously)?
"
Everything and anything. Blues, Doo-Wop, Motown, Punk, Country, Classical.
"
Have you ever considered selling high quality prints of some of your photos? I'd imagine that they'd sell very well if made available...
"
Prints from the Book will be available shortly.
"
Ever thought of releasing a book of your fiend art?
"
Yes, I'd like to
"
Do you plan on doing any touring in the near future?
"
Yes I'd like to do that too
"
Can we expect a follow up to Misery Obscura?
"
There are no plans. You're lucky it came out at all. It's not as easy as you think.
"
Any other current/future plans you have that you'd like to share?
"
I will continue to paint everyday, make music, and keep doing what I've been doing for the last 27 years.
Hopefully I'll get back out on the Road, so I can meet the people who are interested in my stuff,
and personally thank them for buying it all.
"
"
Contact me at: eerievon777@aol.com or on
Myspace
or
Facebook
, or
eerievon.blogspot.com
"
www.EerieVon.com
You can buy Eerie's new album "Kinda Country"
HERE
and his new book "Misery Obscura"
HERE